Ian Medina, a Master Real Estate Instructor who is exceptionally versed, proficiently competent and inherently possesses the art form of a natural teacher, instructor and tutor. Ian brings progressive and exceptional real estate knowledge and expertise to your table, which facilitates the smooth flow of the conceptual information necessary to be successful in the CA Real Estate Salesperson & Broker examinations.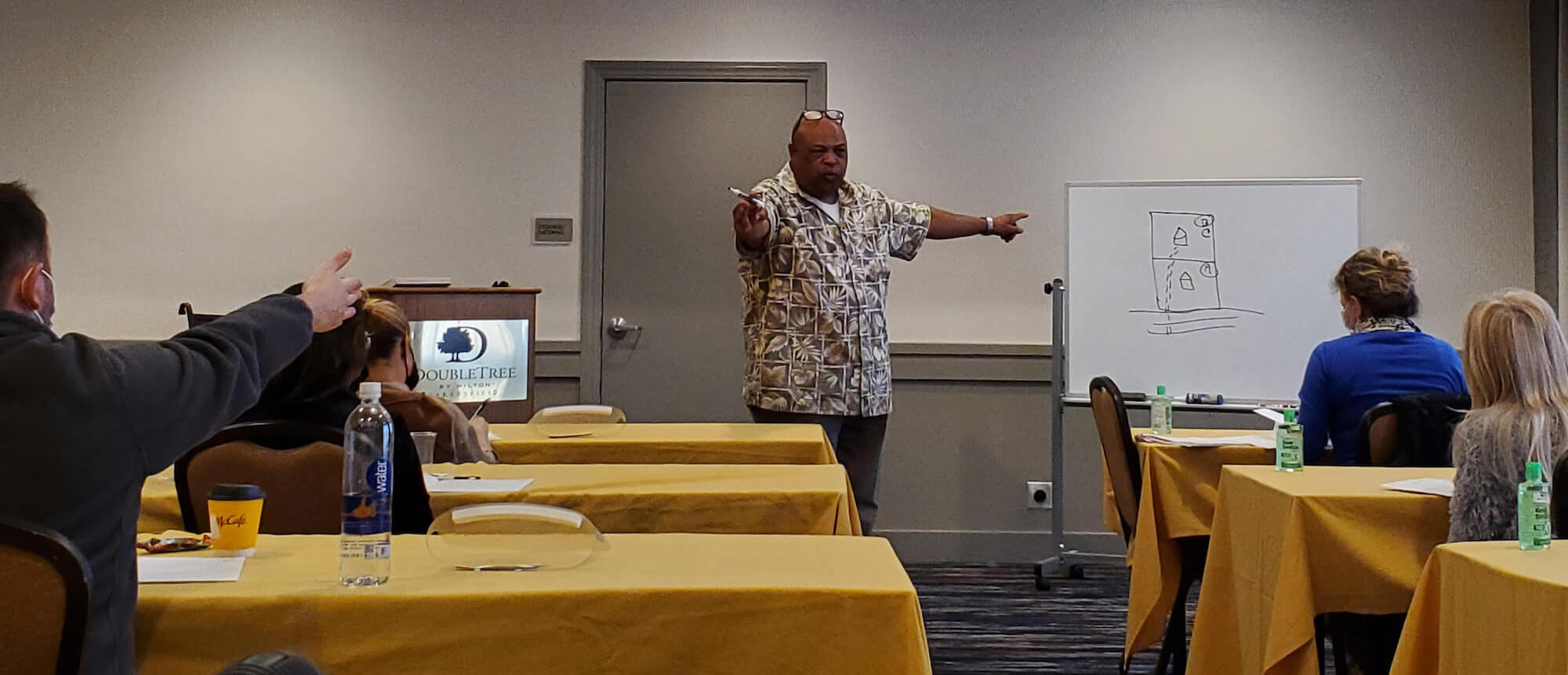 Ian was initially licensed in the U.S. Virgin Islands as a Real Estate Salesperson in 1981 and Broker in 1983 where he specialized in the sale and rental of luxury beach front vacation villas and SFR properties. Throughout his real estate career, he has also held U.S.V.I. General Certified Real Estate Appraiser, U.S.V.I. General Contractor, Florida Real Estate Salesperson and Oklahoma Proprietor Real Estate Broker licenses. Licensed as a Real Estate Broker in the State of California
(CA DRE-1225587) in 1997 and as a Broker/Owner, Ian managed a West Los Angeles based real estate firm, wherein he engaged in the daily operation and execution of multi-faceted and complex real estate projects. Areas of expertise included commercial, industrial, residential, office, land, agricultural, special purpose properties, eminent domain expertise, comparative market valuations, property and asset management. In 2004 Ian relocated to Oklahoma and purchased a 56 unit residential apartment community wherein he managed the investment property for a period of 11 years. Since returning to California in 2015 and with 38+ years of professional and diversified real estate experience under his belt, Ian now focuses on providing quality real estate education and tutoring services to assist California Real Estate Broker and Salesperson examinees. The requisite real estate knowledge, skills and abilities Ian possesses is promulgated in specialized tutoring.
"If you don't expend some time and money to achieve success in your life plan, chances are you will fall into someone else's plan. Guess what they have planned for you? NOT MUCH AT ALL!"
Ian P. Medina
CA Real Estate Broker/Tutor, DRE 1225587
President & CEO

"The desire for gold is not for gold... It is for the means, freedom and benefits." Ralph W. Emerson
"Land monopoly is not the only monopoly, but it is by far the greatest of all monopolies; it is a perpetual monopoly, and it is the mother of all other forms of monopolies" Winston Churchill
"Don't wait to buy land, buy land and wait" William Penn Adair "Will" Rogers
"The greatest joke in real estate ends with someone having a Land Rover, a Land Cruiser and a LANDLORD… All at the same time!"